Country hotel with flair
The fine breakfast room
A good start to the day.
A sumptuous breakfast buffet awaits you in the morning.
---
---
The cosy restaurant
Our meals are embedded in the circle of nature and the four seasons. High-quality foodstuffs come direct from farmers in the surrounding area
Our kitchen turns them into exquisite dishes typical of the region. We want culinary treats to be a valuable part of your enjoyment of life. Enjoy these culinary treats in our cosy restaurant!
---
---
The original Bavarian beer garden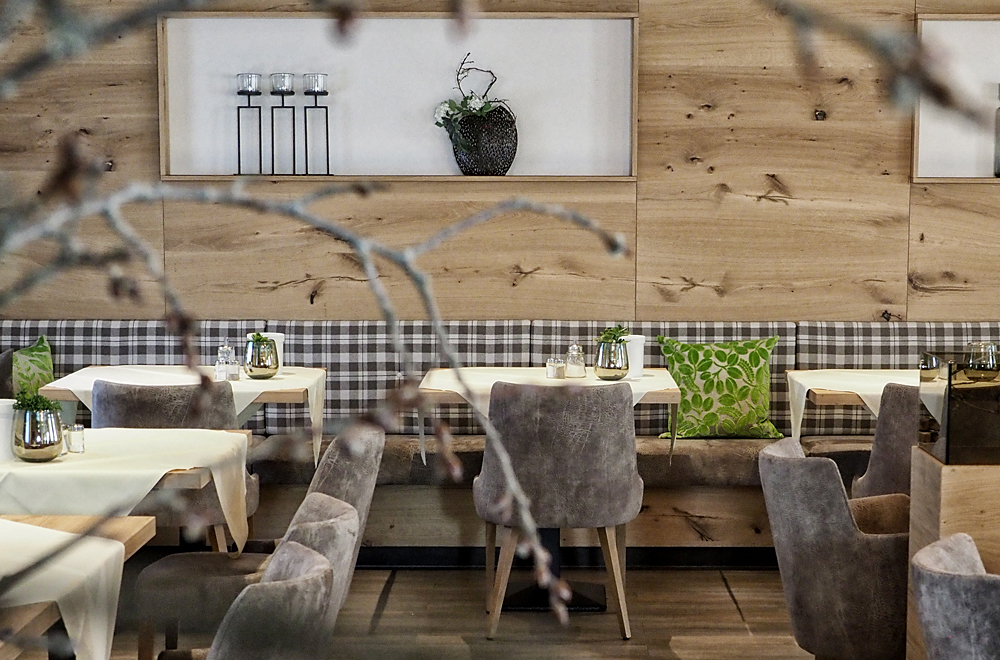 A valuable cultural asset and a centuries-old tradition: the Bavarian beer garden.
Balmy summer nights under the big chestnut tree, getting to know people and sitting together in friendship and conviviality – that's Bavaria as it's supposed to be. Enjoy a quaffable beer and a hearty snack in our original Bavarian beer garden!
---
The romantic vinotheque
A full-bodied wine after a wonderful day full of experiences. Engage in an exciting discussion or just lean back. Dream away the evening or make plans for the next day. Wine is culture and happiness, style and preciousness. Let a great day draw to a close in our romantic vinotheque!
---